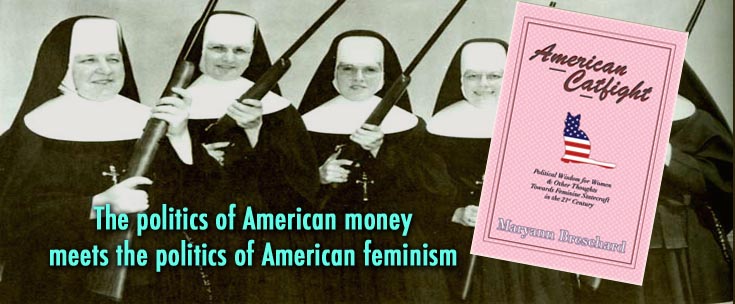 The companion book to Running in High Heels.
Political Wisdom for Today's Revolutionary Woman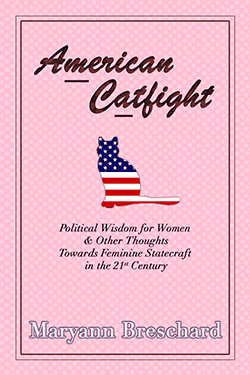 **A word about the word "catfight" here.
With clear-eyed humor supported by statistic and fact, American Catfight delivers a wake-up call to women. Written to expand on the themes in the feature documentary, Running in High Heels, this book creates a new political voice for the masses – left, right and center – who, like so much of America, is tired of moneyed interests turning back progress and is looking for real wisdom.
While exploring the intersection of feminism and finance, American Catfight reminds women that they are the majority of the population, outnumbering men by the tens of millions, and are empowered to turn the world around any time they chose. All they have to do is shake off the calls of special interests that profit while holding them back and learn how to take the catfight that they usually inflict on each other to where it will do them the most good.
With something valuable for everyone to think about, American Catfight is 100+ pages of entertaining cultural criticism and well-suited for busy women wondering what is next, young women who Twitter and text, and anyone engaged with issues of political power. It is the first cohesive set of new feminist ideas presented in a long time.
Find out why readers say:
"It's a total paradigm shift."

"Oh, my God, I'll never shop the same way. Or watch
Martha Stewart in the same way."

"My eyes are open. I understand the agenda underneath the
agenda of all those people who pretend they are advocating
for the issues I care about."

"This book has changed for the better my relationship with
my sister, my friends, and the women I work with."

"I realize now that feminism really shouldn't be so complicated
and so divisive."